Man, it's been a while since posting, you guys, and for that I am profoundly sorry.  I've not let you in to our crazy life lately, and boy has it been crazy!  These kids keep me on my toes, in my car, and out of my mind…but I wouldn't have it any other way, honestly.
So when there's spare time, what are you most likely to do?  Clean? Organize? Just breathe and chill?  Ya, me, too.  And preferably with a good book, right?
I've gotten so many great opportunities to read some outstanding books for some great publishers and authors that I just wanted to share them all with you, if that's ok.  Hopefully, you'll find some of them to your liking and pick them up for some relaxing "me time" this summer.
If you like Christian romance/suspense novels, check out Shadows on the Sand by Gayle Roper.  This book is set in Seaside, New Jersey.  If you've every read or seen Safe Haven, this book reminds me a little of that.  Carrie and her sister have found themselves in this sleepy little town after running away from a horrible past that will soon catch up to them.  Carrie meets Greg, who's lost his wife and family, and they begin a relationship.  However, strange things begin to happen in the quaint cafe Carrie owns, her waitress disappears and her dishwasher is killed.  So Carrie and Greg go about solving the mystery of both their pasts.  I loved how this book was written in both first and third person!  A good read, for sure. Thanks to Blogging For Books for my review copy.
Now, if your style is less fiction and more non-fiction, I was blessed to be able to be on a book launch team for Sheila Walsh's new book The Storm Inside.  And, ladies, can I tell you, she is spot on when it comes to storms we, as women, face if not daily, definitely sometime in life.  I had the privilege of serving on a team that brought Sheila to speak at a women's event in our town and she is the real deal.  Her testimony and background will bring you to tears.  So if anyone can speak on the topic of the storm inside us all, she can.  In this book, Sheila walks us through 10 common storms we all face, from heartbreak to rage, from shame to disappointment.  She covers it all!  None of these things seem fair.  We don't want any of these storms to come, but they do.  And a great quote by Sheila, "Fair doesn't live here anymore, but Jesus does!"  Most definitely worth a read.  You'll be changed.
I've got to tell you, this next book kind of fell in my lap.  It was just an ordinary trip to the city with the fam and a routine stop at Lifeway.  We saw a table set up with book piles and bowls of candy.  I was drawn to the books, the kids to the candy.  Behind the table was the sweetest lady, the author of the said book piles.  As we visited, we found out we knew the same people  from the same small town of which we lived.  And some hour and a half later, I left Lifeway with a new friend.  So, when Regina Jennings was looking for readers to be on her new book launch team, I was all over it!  This book, Caught In the Middle, is for all you historical romance buffs.  I loved the character development in this story.  Anne Tillerton is everything a little girl would want to be in the wild west.  She hunts buffalo, holds train robbers at gun point, but then is forced to take on a motherly role when little Sammy enters the picture.  Nick is her friend's brother and is indebted to her for saving his life on the train.  We slowly see him loosen his grip on his faith in his career and begin to put it more in a relationship with Anne.  I love the chemistry between these two throughout the story.  You will enjoy this one, folks!
Finally, on my summer read list, well, my everyday read list actually…The Bible.  But, this summer, I was given the high privilege of reviewing the new Study Bible for Women by B&H Publishing.  I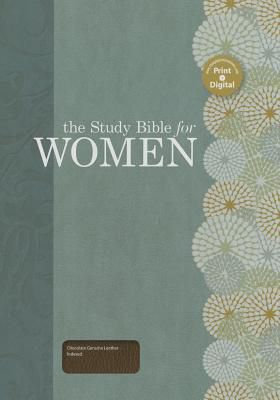 was so intrigued by this because I have the commentary that compliments this Bible, The Women's Evangelical Commentary Old/New Testament.  I love opening this Bible to page one and seeing some familiar names as editors: Dorothy Patterson, Rhonda Kelley, Candi Finch and Susie Hawkins.  Thumbing through this Bible, you automatically see some incredible helps and study aides.  For instance, most Bibles have that space for you to put your family tree, your salvation experience, and your marriage date, etc.  This Bible starts right off in this spot giving us a background on the Ketubah, a Jewish marriage contract.  I love it!  Then it gives us an introduction from one of my personal heroines of the faith, Mrs. Dorothy Patterson.  She leaves such a personal mark on this Bible, giving us some of her own personal notes on how to study the Bible.  The beginning of each book of this Bible the editors have given us a timeline, who wrote the book, when it was written and so much more.  We find random word studies in the middle of texts that help us understand what we're reading.  And then, my favorite part, what makes this Bible so uniquely designed for us women, is the Biblical Womanhood sections you will find throughout your readings.  The beautifully souled women that edited this Bible were thinking of us as they took the scriptures and applied it directly to how we can live a Biblical Womanhood.  Ladies, you need this Bible in your study corner of your home.  You'll be blessed!
So, that's my list.  I hope you find something you'll enjoy!  I know I did.
Soak up some sun, take a refreshing swim, and crack open a good book this summer!